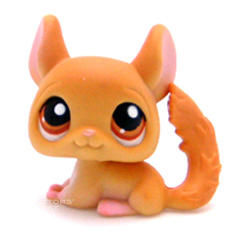 Welcome to the Littlest Pet Shop Wiki
Edit
Hello LPS Wiki users! My name is Ottersplash, the founder of this wiki. I created this wiki because of my love for LPS. I am obsessed with LPS- that's what inspired me to build this wiki. I've seen people who are hypnotized on a certain subject and make a wiki on it.
Since then, I wanted to build a wiki that people with my passion can enjoy LPS. I didn't know how to start my LPS Wiki, but now that I'm experienced, I made a wiki people with LPS love can feel comfortable in.
About Littlest Pet Shop Wiki
Edit
Littlest Pet Shop Wiki is about LPS and its lovers. Here you can do almost anything. From story writing to being an LPS (by being an LPS, you can become an LPS, describe yourself and give yourself a name). I hope you enjoy this wiki as if it were yours.
What LPS Are
Edit
About LPS:Littlest Pet Shop is cute little toys franchise owned by Hasbro. The original toy series was produced by Kenner in the early 1990s. An animated television series bySunbow Productions and Creativite et Developpement, based on the franchise, debuted in 1995. However, an updated version of Littlest Pet Shop was introduced in 2005. This updated version had proportionally large heads and has no connection to the Littlest Pet Shop television show. There are currently over 1,000 different pets that have been created by the Hasbro company.They have recently made LPS video games for DS, Wii, and PlayStation 3. They also made pets that you could "adopt" and play with online.Littlest pet shop (LPS) are one of the best toys ever there easy to collect and fun to play with theres even YouTube.